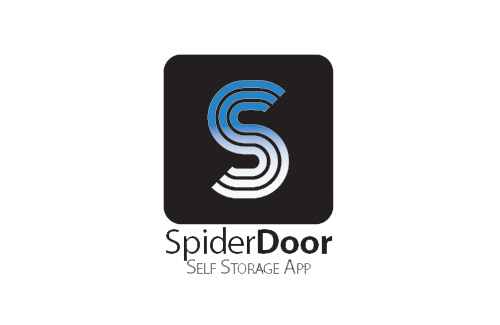 SpiderDoor
SpiderDoor is introducing the first and only, Cellular access control system in the self-storage industry. It works like you would expect a keypad to work, but using a Cellular Sim Card with no monthly internet service charge.
The keypad takes a photo of every customer that touches it, logging them in a web-based activity log provided by SpiderDoor. There is also a call button on the keypad for the customer to press, immediately calling three phone numbers of your choosing. You no longer have to deal with the issues of running Access Control Software in the background behind your management software; those days are now in the past.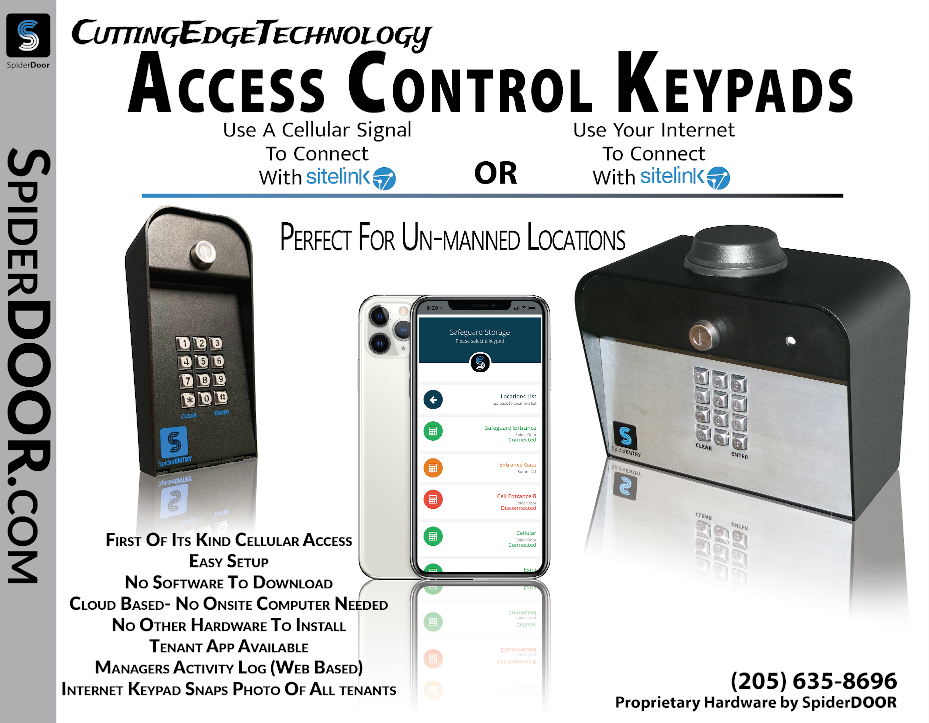 How SpiderDoor Works With SiteLink
Your location's SiteLink database is transmitted back-and-forth with SpiderDoor, who initiates the secure data transfer. The Keypad knows whether your tenant is delinquent or current, therefore denying or allowing access. It also receives tenant gate codes when a new tenant rents a unit. Quite simply, it tethers seamlessly with SiteLink using its cellular sim card unlike traditional access control systems that require the assistance of a hardwired internet connection.
Contact SpiderDoor
Visit The SpiderDoor Website
Share Your Thoughts About SpiderDoor
Ever used SpiderDoor or have a question for someone who has? Please leave a comment or thought below.
Other SiteLink Marketplace Integrations
Check out other SiteLink Marketplace integrations and learn how they can bring more efficiency and control to your self-storage facility.
Contact SpiderDoor
Reach out to SpiderDoor and express your interest in their integration with SiteLink.