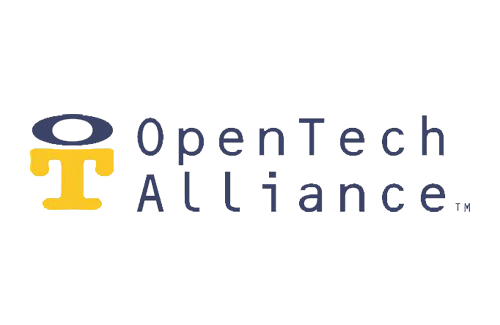 INSOMNIAC CIA Access Control
INSOMNIAC CIA (Centralized Intelligent Access) from OpenTech Alliance is a revolutionary new cloud-based access control system designed exclusively for self-storage facilities.
INSOMNIAC CIA includes telephone support, full setup and configuration of your facility and Lifetime Protection for complete peace of mind. Your access control system is the front door to your property – make sure that it is always working – your customers and future customers will definitely notice. The system gives you total control of a single or thousands of proper- ties. The software is located in the cloud, utilizing Amazon Web Services (AWS) so you won't ever have to worry about computer problems or never-ending software updates. INSOMNIAC CIA even continues to operate if your Internet connection goes down. Managers and owners utilize a cloud based portal to control their facilities, so they can access the system from any browser, tablet or mobile device – allowing you total control of your property from virtually anywhere.
How INSOMNIAC CIA Access Control Works With SiteLink
The combination of the INSOMNIAC Centralized Intelligent Access (CIA) with SiteLink Web Edition and myHub provides a complete, Cloud Based Solution for your Self-Storage facilities. The INSOMNIAC CIA OpenAPI when incorporated with SiteLink allows the property manager or owner the ability to perform access control functions directly inside of SiteLink, without the need to use multiple programs. The integration between provides seamless integration for:
New Rentals
Move Outs
Change Access Codes
Delinquent Customers
Control Gates and Doors
INSOMNIAC CIA also provides actionable insights for single or multiple properties that can be utilized within SiteLink to increase revenue management or better understand how your property integrates. The integration with SiteLink also works with Storage Genie, the customer app that allows customers to enter and exit the facility without the need to open their phone. Provide a better customer experience with the integration between INSOMNIAC CIA and SiteLink Web Edition.
Contact INSOMNIAC CIA Access Control
Visit The INSOMNIAC CIA Access Control Website
Share Your Thoughts About INSOMNIAC CIA Access Control
Ever used INSOMNIAC CIA Access Control or have a question for someone who has? Please leave a comment or thought below.
Other SiteLink Marketplace Integrations
Check out other SiteLink Marketplace integrations and learn how they can bring more efficiency and control to your self-storage facility.
Contact INSOMNIAC CIA Access Control
Reach out to INSOMNIAC CIA Access Control and express your interest in their integration with SiteLink.