SiteLink Certified Professional Program
This free certification program is designed to explain the fundamental operations within the SiteLink Web Edition and myHub software and introduce more advanced features. From basic, day-to-day operations, to more advanced processes and system customization, the SiteLink Certified Professional training program provides the knowledge and insight to seamlessly navigate both SiteLink Web Edition and SiteLink myHub front-to-back.
Owners can spend thousands training their staff. The SiteLink Certified Professional training and certification program reduces operator training costs substantially, delivering even more value to SiteLink customers. Companies can also hire with confidence when a manager presents their SiteLink Certified Professional credentials.
There are four levels of certification – Daily Operations, Advanced Operations, SiteLink Administrator and SiteLink myHub. Additional courses and content will be added (all those who enroll will receive notifications when new content is available.) Each course consists of a number of units with recap questions at the end of each unit. After enrolling, you may review the content for any unit without answering questions for quick training purposes. However, to become certified in a course, its units must be answered in order and 100% correct. You may re-answer incorrect questions.
To begin, register for an account at storable.teachable.com. After registering, you will receive a confirmation email to access your account (check your spam and junk mail folders.)
Download the SiteLink Certified Professional Program - Getting Started Guide for an overview on navigating the training website.
---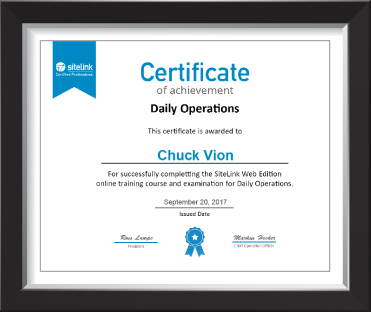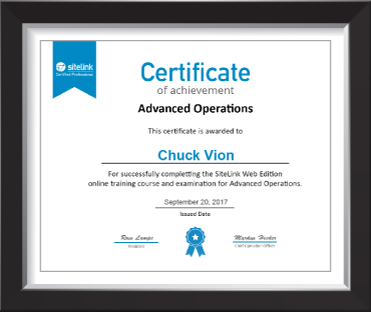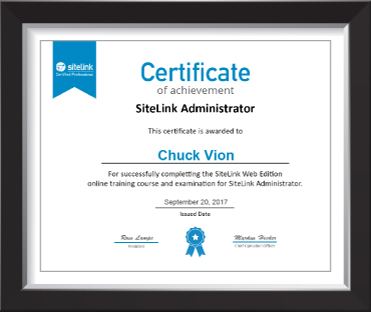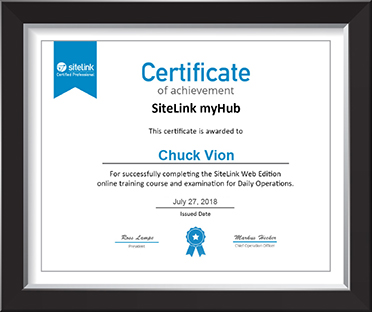 ---
Sign Up For Notifications
Register to be notified by a variety of SiteLink and Industry emails and announcements.
Manage Email Preferences
Remote Support
SiteLink support uses Team Viewer to access your computer when providing technical support.
Download Support Module