SiteLink Advantage
Why SiteLink? SiteLink's cloud-based platform, freedom of choice in third-party integrations, faithful OneSupport and ready to go out-of-the-box turnkey packaging set SiteLink apart. Call our friendly sales staff to find out how SiteLink is the right fit for your business.
Contact SiteLink Sales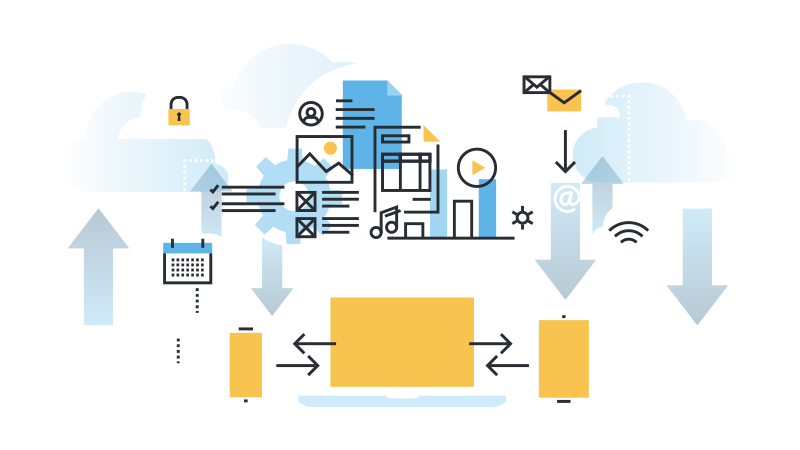 SiteLink Advantage
Year after year, self-storage operators around the globe vote for SiteLink as the industry's top operations program. SiteLink remains the only software company to win this coveted award every year.
Storage operators have shared with us why they choose SiteLink. They point to ease of use, constant enhancements, website integrations, 3rd party partner offerings, faithful support and powerful, profit-boosting features.
Cloud-Based Platform
Any Device, Any Browser, Anytime
As the leading cloud-based system, SiteLink runs in browsers. Discover the industry-leading browser-based platform combining real-time reports, SiteLink eSign™ lease audits and powerful dashboard features.
SiteLink myHub
Browser-Based Interface
As a companion to SiteLink Web Edition, use a tablet, smartphone, PC or Mac to take payments, move tenants in/out, transfer units, electronically sign and manage leases and documents, perform interactive walk-thru audits of your property and run real-time reports anytime, anywhere. What's more, it is snappy fast. There is no additional cost to use SiteLink myHub.
Learn More About SiteLink myHub
Customer Support
At SiteLink, customer support is job #1. Your business must run smoothly and we are here to help. Whether training is needed or guidance on financial reporting, SiteLink OneSupport is your go to resource for self-storage.
Learn More About Customer Support
Turnkey Solution
Ready to go out of the box, SiteLink is a comprehensive solution to your self-storage needs. Operations, financials, lead generation and integrations are all included.
TOTAL Accounting
SiteLink manages your financials and integrates with the accounting software of your choice. Track financials with confidence using cash or accrual basis methods. Manage ancillary items like merchandise, COGS, tenant insurance and other recurring charges. Connect with common accounting programs like QuickBooks, Great Plains, PeachTree, MRI, MAS 90, Yardi and others.
TOTAL Confidence
SiteLink is maintained on our own servers in data centers without unscheduled downtime since Web Edition's debut in 2006. We take data safety seriously. We spare no expense to maintain our PCI DSS Level I and SSAE 16 (SOC I) Type II certifications but don't stop there. We hire outside penetration test companies and subscribe to security services to continually assess threat levels.
SiteLink International
SiteLink self-storage management software offers international features needed for turnkey operations on all continents. Available in more than 14 languages, with accommodations for local currencies and support for both inclusive and exclusive taxation, SiteLink is the only truly international solution for self-storage. Australasian sales and support is located in Brisbane, Australia. The sun never sets on SiteLink.
Corporate Control Center
The SiteLink Corporate Control Center offers central management of reservations, tenants, business rates, reporting and financial integrations all in one program. Like a call center, operate your own centralized reservation and tenant payment center for all of your stores using the SiteLink Corporate Control Center.
Client Software
The SiteLink client is the software that runs at your stores. It is the user facing program that ties back to SiteLink's cloud servers. Easy to learn, intuitive to operate, yet rich in functionality, the SiteLink Client is exactly what owners want their managers to work with at stores.
TeleTracker
How did your tenants learn about your store? Measure the effectiveness of your advertising with tracking numbers and reporting on every phone call. Use SiteLink's pop-up screen each time the phone rings! SiteLink's built-in TeleTracker connects with industry leaders' tracking providers. With SiteLink, you can measure the effectiveness of your marketing and convert more inquiries to paying rentals.
SiteLink eSign™
SiteLink eSign is the legally binding signature capture component of eFile Management, allowing owners to execute, track and store leases, insurance forms and other documents electronically. Operators use eSign to design forms with multiple signatures, initials, check boxes and open text fields. Sign in-store, on your website or send leases by email and track progress throughout the signing process, including quick lease audits to ensure proper completion.
Customer Relationship Management
Through Customer Relationship Management (CRM), SiteLink delivers more leads and automatically saves reservations from all of your lead sources such as websites, listing services and call centers. Automatic follow-up reminders for managers and notices sent to prospective customers turn more leads into rentals.