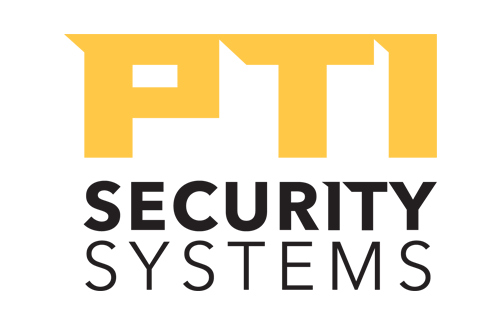 PTI Security Systems
For more than 35 years, PTI Security Systems has been the world-wide provider of access control and security solutions for the self-storage industry.
To date, there are 35,000+ installations of PTI products in self-storage facilities in more than 30 countries. PTI provides the most innovative, durable, and reliable security products available today, and offers a wide range of integrated security solutions, including:
Keypads
Wired and wireless door alarms
Mobile apps for both renters and facility staff—EasyCode and StorLogix Mobile
Powerful security software that integrates seamlessly with your SiteLink management software
Video surveillance systems
Robust controllers to run your system
DoorBoss—a new product that controls and powers SecurGuard electronic locks from Janus International™
PTI's durable products were designed to help self-storage owners protect their investment for years to come, and their experienced and dedicated team will help find a solution for your unique security needs.
How PTI Security Systems Works With SiteLink
Integration with your access control and security system is a critical function in the daily operation of your self-storage facility. PTI works closely with SiteLink developers and technical support to ensure that you don't have to worry about this function.
The PTI Security access control and security system provides a seamless integration with SiteLink. You no longer have to work with two different systems which can take valuable time, lead to errors, frustrated customers and lost rent.
Within SiteLink when you rent a unit, the customer's information is automatically transferred to the PTI System allowing the customer's individual access code to immediately operate your access control system.
When a customer becomes delinquent, the information is transmitted to the PTI system to disable the customer's access code. The integration helps with collection of late fees while allowing your manager to focus on providing customer service and renting self-storage units.
Within the SiteLink software you have the ability to also change customers individual access codes, select the times that the customer is allowed to access the property and even specify which keypads the customer is allowed to use.
PayXpress integrates seamlessly with SiteLink software. The system provides up-to-the-minute information for the customer, manager and the owner or operator. With PayXpress your storage facility can improve customer service and increase collection of late fees. Customers using a valid credit card can pay off outstanding balances and pre-pay rent at the front gate or office door by using a PTI keypad integrated with SiteLink.
Contact PTI Security Systems
Visit The PTI Security Systems Website
Contact PTI Security Systems
Reach out to PTI Security Systems and express your interest in their integration with SiteLink.
Other SiteLink Marketplace Integrations
Check out other SiteLink Marketplace integrations and learn how they can bring more efficiency and control to your self-storage facility.
Contact PTI Security Systems
Reach out to PTI Security Systems and express your interest in their integration with SiteLink.