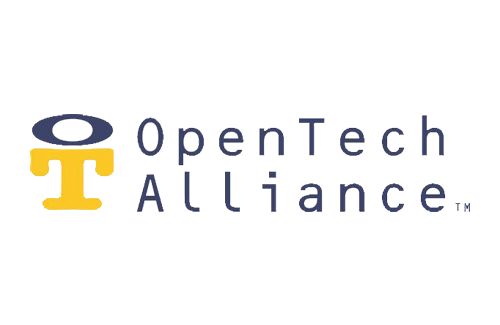 XpressCollect
Already a hit with hundreds of storage managers nationwide, XpressCollect (part of OpenTech Alliance) is an automatic payment reminder and collection system for self-storage companies.
It's easy to setup and extremely effective, with conversion rates up to 10 times higher than direct mail or do-it-yourself collection calls.
How XpressCollect Works With SiteLink
SiteLink integrates with the XpressCollect application to automatically deliver your tenant payment status. This allows the service to automatically scan your SiteLink system to find past due tenants on a day-to-day basis. Delinquent accounts are then added to the XpressCollect queue, triggering a series of automatic payment reminders via text, and or email-complete with a link to make payment.
Collect Past-Due Rent Automatically
Money is collected sooner because XpressCollect constantly monitors your property management system and notifies delinquent tenants in real time
It's more customer-friendly because it allows the tenant to respond at his or her convenience without being put on the spot during the collections process
It's the future in collections. Text Messaging (SMS) leverages the latest advances in technology to send convenient payment and past due lease reminders to tenants. And the system is designed to meet all federal regulations for the use of mobile messaging
It improves collections while saving you time. XpressCollect takes collection activities off of your to-do list, and frees managers to do better things

For over a decade, SiteLink and OpenTech have partnered to provide you with the latest self-storage technologies. Together, our services increase sales, operational efficiencies and store manager performance. This long-term partnership has led many to recognize the INSOMNIAC™ platform as one of most powerful systems in storage today.

Automated Products And Services

Every day, OpenTech connects thousands of tenants with storage companies around the world. With over 4,000 daily transactions, the company's automated products and services helped Storage Managers move-in over 130,000 tenants in 2015, generating over $140 million dollars in new sales revenue alone.
Contact XpressCollect
Visit The XpressCollect Website
Contact XpressCollect
Reach out to XpressCollect and express your interest in their integration with SiteLink.
Other SiteLink Marketplace Integrations
Check out other SiteLink Marketplace integrations and learn how they can bring more efficiency and control to your self-storage facility.
Contact XpressCollect
Reach out to XpressCollect and express your interest in their integration with SiteLink.