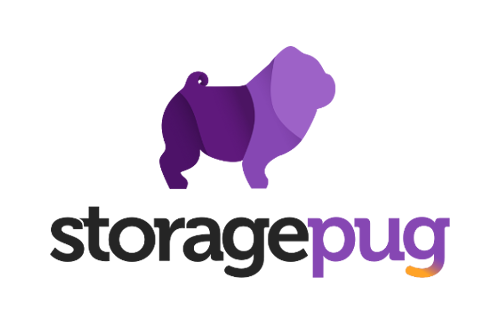 StoragePug
StoragePug helps self-storage owners & operators grow their business and simplify operations. Offering website solutions and online kiosks for self-storage, we enable your business to cater to customers 24/7, helping potential renters find available units, allowing them to rent those units on the spot, and manage their account all in the palm of their hand.
StoragePug works with self-storage facility owners to create attractive websites that will not only bring new business through improved search engine rankings; but will also help convert visitors into new customers. Giving owners and renters the ability to rent units, anytime and anywhere. StoragePug turns a self-storage website into a one-stop checkout counter for bill payments, rentals, and account management without anyone having to leave the comfort of their couch.
Learn More Ready to learn more about how you can modernize your self storage perations to attract tenants, boost occupancy, and collect payments online? Download our free ebooks, written just for self storage owners and operators! How StoragePug Works With SiteLink
StoragePug integrates with SiteLink to create a remarkable customer experience and provide an easy-to-use account management solution for both facility owners and their customers. They work with owners to develop their website with SiteLink's data points in mind, allowing you to maximize your SiteLink investment. They create a dashboard that makes it easy for customers to check available inventory and check out in a matter of seconds. Plus, the dashboard allows owners to manage their business at a glance. StoragePug helps you take full advantage of the SiteLink API Integration with:
Easy, online rentals 24/7
Online rentals and reservations on your website, without redirects or third-party services
Digital lease signing, saved right into SiteLink
Fast, modern, and responsive web design built to attract tenants
Real-time inventory and unit availability
Optimize your revenue with push rates, web rates, and discounts
Custom Payment Portal for your tenants to pay, prepay, and manage their units
Build urgency with availability badges and strike-through pricing
Analytics and tracking built-in so you know exactly what's happening
Contact StoragePug
Contact StoragePug
Reach out to StoragePug and express your interest in their integration with SiteLink.
Other SiteLink Marketplace Integrations
Check out other SiteLink Marketplace integrations and learn how they can bring more efficiency and control to your self-storage facility.
Contact StoragePug
Reach out to StoragePug and express your interest in their integration with SiteLink.