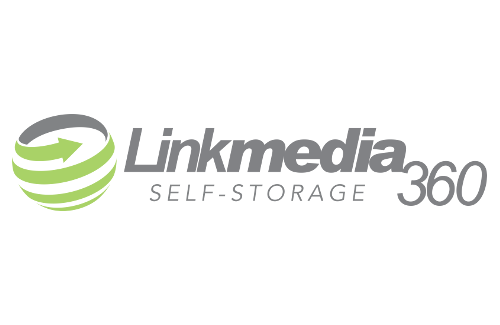 Linkmedia 360
Linkmedia 360 provides custom web development, digital marketing & data science solutions for self-storage operators - designed to drive rentals and profitable occupancy.
Linkmedia 360's self-storage marketing solutions include website design & development, search engine optimization (SEO), content development, paid media management (PPC), local listing optimization, conversion rate optimization (CRO), social media, and data science analytics.

In addition to providing a comprehensive digital marketing reporting dashboard, we have a full in-house team of marketing, media and analytics strategists that are grounded in the success of your self-storage operation - to ensure you remain highly visible in online channels in increasingly competitive markets. Partner with Linkmedia 360 to move your storage facilities above the competition and realize the power of advanced analytics and data science to close the loop on Marketing + Operations. We are a trusted Google Premier partner and have shared valuable marketing insights over the years to operators at both SSA and ISS conferences.

Here are a few of the data application processes we have in place to drive profitable occupancy from digital marketing & optimization: Length of Stay and LTV Analysis, CPA/Paid Budget Model, Physical and Economical Occupancy Analysis, Intramonth Occupancy Trends, Unit Availability and Pricing/Discount Impact on Conversion Rates, Tenant Clustering and Demographics, Multi-channel Marketing Trend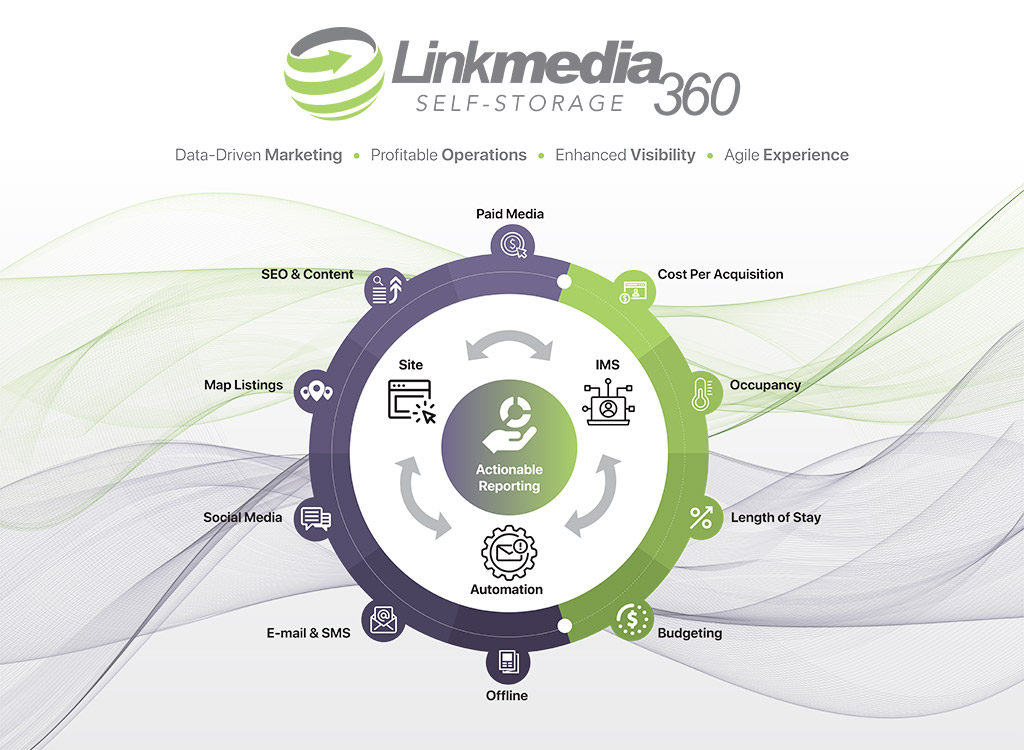 How Linkmedia 360 Works With SiteLink
Linkmedia 360 integrates with SiteLink to create a best-in-class website that is built to rank, designed to convert, and will smartly scale with self-storage digital marketing and analytics initiatives. We design and develop custom websites with SiteLink's API allowing you to maximize your technology investment and fine tune your operations to be more profitable. Now is the time to better leverage SiteLink API integration for your tenant prospects:

24/7 access for online rentals and reservations
Mobile-first responsive web design
Real-time unit inventory, filtering and availability
Specials optimization: discounts, push rates, and web rates
Unit urgency indicators and availability badges
Custom digital marketing and ops dashboard, by location
Contact Linkmedia 360
Visit The Linkmedia 360 Website
Contact Linkmedia 360
Reach out to Linkmedia 360 and express your interest in their integration with SiteLink.
Other SiteLink Marketplace Integrations
Check out other SiteLink Marketplace integrations and learn how they can bring more efficiency and control to your self-storage facility.
Contact Linkmedia 360
Reach out to Linkmedia 360 and express your interest in their integration with SiteLink.