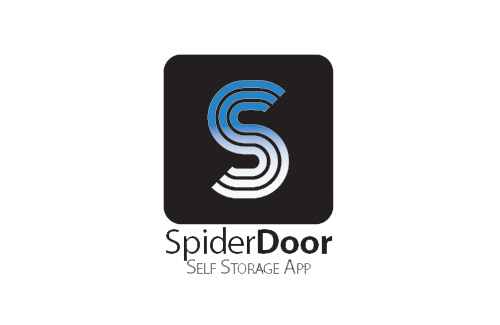 SpiderDoor - App
SpiderDoor provides self-storage owners and operators with a personalized mobile app. This app will sit in the app stores and will be available to existing and potential tenants.
SpiderDoor is the newest vendor to the self-storage industry, and the way of the future for technology in this industry. This native built app integrates with SiteLink's Management Software, and allows tenants to Rent Units, Pay Bills, Open Gate, Receive Reminders, and much more. This is the technological interface needed to maximize efficiency at your self-storage facility.
How SpiderDoor - App Works With SiteLink
The integration with SiteLink allows for your storage information to be communicated to your tenants mobile device, in real time. The implementation of SiteLink eSign­™ is complete and fully operational. This allows customers to complete the entire rental process from their mobile device. SpiderDoor plans to continue innovating and producing the most efficient technology available to the self-storage industry.
SpiderDoor was founded in 2016 with one goal in mind – to provide efficiency to self-storage facilities around the globe. Partnering with SiteLink has helped bring that goal to fruition.
Contact SpiderDoor - App
Visit The SpiderDoor - App Website
Share Your Thoughts About SpiderDoor - App
Ever used SpiderDoor - App or have a question for someone who has? Please leave a comment or thought below.
Other SiteLink Marketplace Integrations
Check out other SiteLink Marketplace integrations and learn how they can bring more efficiency and control to your self-storage facility.
Contact SpiderDoor - App
Reach out to SpiderDoor - App and express your interest in their integration with SiteLink.