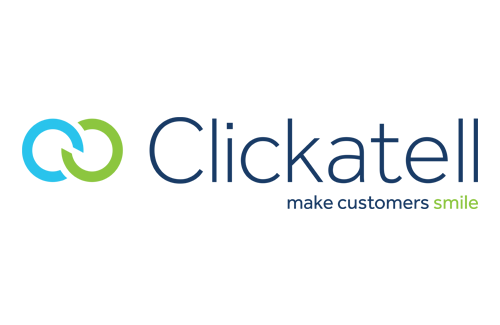 Clickatell
Clickatell is a leader in global mobile messaging and pioneer in mobile technology, enabling businesses to connect with their customers.
We're more than your run-of-the-mill bulk SMS service provider. We know that you want to grow your business, and to do so, you need to reach and engage with your customers. We can help you do that.
Using Clickatell's SMS platform, you can send and receive messages from your applications to customers anywhere in the world. And it's not just for SMS marketing – it's perfect for CRM, one-time PINs (OTPs) and SMS alerts too.
How Clickatell Works With SiteLink
When it comes to customer engagement, there's nothing like SMS marketing to drive your message home. SMS messages have a 98% open rate, putting other forms of marketing in the shade.
Plus there's the fact that they can be read anywhere in the world, on even the most basic mobile phones. Personalize your messages by using special characters or a specific language, and communicate with customers in a way that's easy to understand. Whether you're sending promotions, SMS alerts or one-time PINs (OTPs), SMS messages are fully customizable for your recipients.
Contact Clickatell
Visit The Clickatell Website
Share Your Thoughts About Clickatell
Ever used Clickatell or have a question for someone who has? Please leave a comment or thought below.
Other SiteLink Marketplace Integrations
Check out other SiteLink Marketplace integrations and learn how they can bring more efficiency and control to your self-storage facility.
Contact Clickatell
Reach out to Clickatell and express your interest in their integration with SiteLink.
Sign Up For Notifications
Register to be notified by a variety of SiteLink and Industry emails and announcements.
Manage Email Preferences