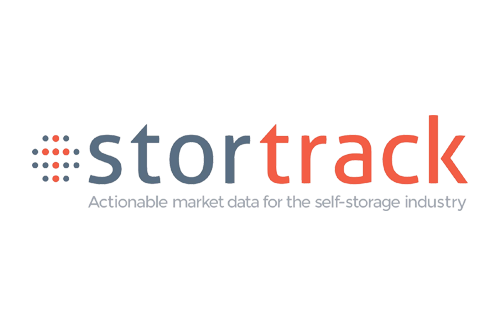 Stortrack
Stortrack is the industry's source for self-storage pricing data. Our application streams competitor pricing data directly into SiteLink, saving you time and resources so you can focus instead on identifying revenue opportunities.
As the self-storage industry continues to grow, there is greater demand for owners to be competitive in all areas, especially pricing. Top operators are growing their market share by heavily investing in revenue and pricing optimization. With DataStream PLUS, Stortrack automates the process of tracking competitor rate data by syncing it daily, directly into SiteLink —saving you time and resources. Increase your revenue by identifying sale opportunities faster.
How Stortrack Works With SiteLink
Stortrack currently tracks pricing for over 28,000 self-storage facilities nationwide as well as parts of Canada, Europe and Australia. Our in-house technology monitors thousands of websites for rate changes on a daily basis, providing users with the ability to see and react to pricing changes in their market in 'real time'.
Stortrack's integration with SiteLink is a subscription-based service. To sign up, all you need to do is create an account at www.stortrack.com and provide some of your SiteLink account credentials. Data is ready to start streaming into your SiteLink's Competitor Tracking page within minutes.
DataStream PLUS for SiteLink enables you to:
Price with confidence and react to market changes faster, with full-knowledge of current pricing conditions
Discover and maximize sales opportunities
Free up your staff – competitor pricing data is now automated and available directly in your Competitor Tracking page
Stortrack support is ready to guide you through the process; contact them today.
Contact Stortrack
Visit The Stortrack Website
Share Your Thoughts About Stortrack
Ever used Stortrack or have a question for someone who has? Please leave a comment or thought below.
Other SiteLink Marketplace Integrations
Check out other SiteLink Marketplace integrations and learn how they can bring more efficiency and control to your self-storage facility.
Contact Stortrack
Reach out to Stortrack and express your interest in their integration with SiteLink.
Sign Up For Notifications
Register to be notified by a variety of SiteLink and Industry emails and announcements.
Manage Email Preferences