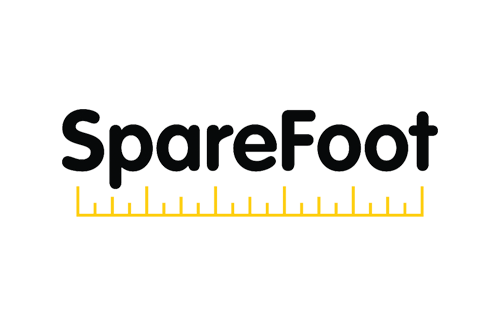 SpareFoot
SpareFoot is the world's largest marketplace for storage, making it easier to move and store your stuff. Our website lets you find and compare the best storage deals near you, and instantly rent online or by phone for free.
With the most up-to-date information on storage available, SpareFoot makes finding your stuff a home the easiest thing to cross off your to-do list.
How SpareFoot Works With SiteLink
SpareFoot communicates with SiteLink's data feed of information (API) to automatically reflect accurate prices and availability anytime you update information in your management software.
Contact SpareFoot
Visit The SpareFoot Website
Share Your Thoughts About SpareFoot
Ever used SpareFoot or have a question for someone who has? Please leave a comment or thought below.
Other SiteLink Marketplace Integrations
Check out other SiteLink Marketplace integrations and learn how they can bring more efficiency and control to your self-storage facility.
Contact SpareFoot
Reach out to SpareFoot and express your interest in their integration with SiteLink.
Sign Up For Notifications
Register to be notified by a variety of SiteLink and Industry emails and announcements.
Manage Email Preferences