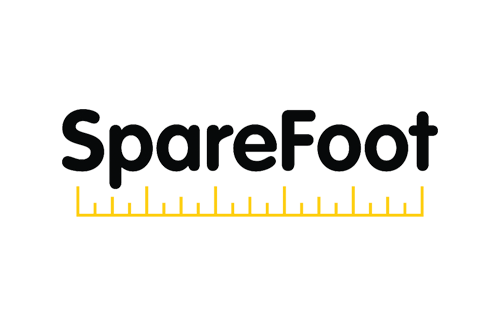 SpareFoot
SpareFoot is the world's largest marketplace for finding and reserving storage, and aids clients in marketing inventory and availability to potential renters.
Clients pay only for move-ins, keeping marketing costs lower than other digital marketing avenues. With a robust feature set and smart integration with SiteLink's software, showcasing your facility is a breeze, and gaining new renters has never been easier.
How SpareFoot Works With SiteLink
SpareFoot communicates with SiteLink's data feed of information (API) to automatically reflect pricing, promotions, availability, and more. Plus, managing reservations is easier than ever. You'll never wait for reservation notifications again – the data arrives directly in your existing SiteLink workflow. And manual reconciliation is a thing of the past, saving you hours each month.
This integration allows you to run SpareFoot on autopilot so you can focus on what you do best – providing your tenants great customer service and the best storage solution.
Want to learn more about marketing promotions and incentives?
Watch this in-depth, recorded webinar about the Promotions and Incentives: Using the Right Marketing to Get Right Tenants. Learn how to use incentives, which offers attract long-term customers, and increase your reach
Contact SpareFoot
Visit The SpareFoot Website
Share Your Thoughts About SpareFoot
Ever used SpareFoot or have a question for someone who has? Please leave a comment or thought below.
Other SiteLink Marketplace Integrations
Check out other SiteLink Marketplace integrations and learn how they can bring more efficiency and control to your self-storage facility.
Contact SpareFoot
Reach out to SpareFoot and express your interest in their integration with SiteLink.
Sign Up For Notifications
Register to be notified by a variety of SiteLink and Industry emails and announcements.
Manage Email Preferences