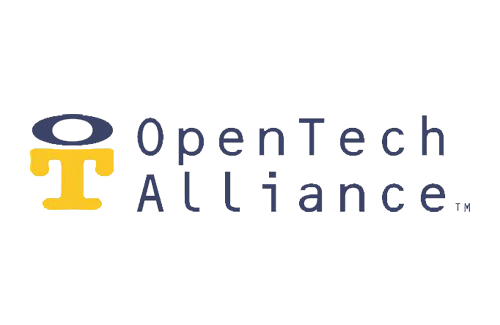 INSOMNIAC Kiosks
In the same way ATMs made banking more convenient, INSOMNIAC kiosks (part of OpenTech Alliance) make self-storage renting more convenient.
Using a touch screen computer and automated voice prompts, customers purchase the unit and insurance, then sign the lease and move in. All the paperwork is completed at the kiosk. Equipped with 2-way video and VoIP technology, the kiosk brings customer service to a whole new level. When help is needed, a helpful Storage Counselor will assist your customers "face to face," holding their hands through the entire process.
It's like having a 24/7 assistant manager.
How INSOMNIAC Kiosks Works With SiteLink
SiteLink integrates with INSOMNIAC Kiosks to automatically deliver your facilities customized information when visiting your site. This ensures that the onsite payment and rental station knows everything about your facility... your location, your tenants, available units, pricing, policies and more. New visitors can walk away as paid tenants with signed lease, lock and access code to move-in.
For over a decade, SiteLink and OpenTech have partnered to provide you with the latest self-storage technologies. Together, our services increase sales, operational efficiencies and store manager performance. This long-term partnership has led many to recognize the INSOMNIAC™ platform as one of most powerful systems in storage today.
Patented Self-Service System For Self-Storage Industry
Every day, OpenTech connects thousands of tenants with storage companies around the world. With over 4,000 daily transactions, the company's automated products and services helped Storage Managers move-in over 130,000 tenants in 2015, generating over $140 million dollars in new sales revenue alone.
Contact INSOMNIAC Kiosks
Visit The INSOMNIAC Kiosks Website
Share Your Thoughts About INSOMNIAC Kiosks
Ever used INSOMNIAC Kiosks or have a question for someone who has? Please leave a comment or thought below.
Other SiteLink Marketplace Integrations
Check out other SiteLink Marketplace integrations and learn how they can bring more efficiency and control to your self-storage facility.
Contact INSOMNIAC Kiosks
Reach out to INSOMNIAC Kiosks and express your interest in their integration with SiteLink.
Sign Up For Notifications
Register to be notified by a variety of SiteLink and Industry emails and announcements.
Manage Email Preferences