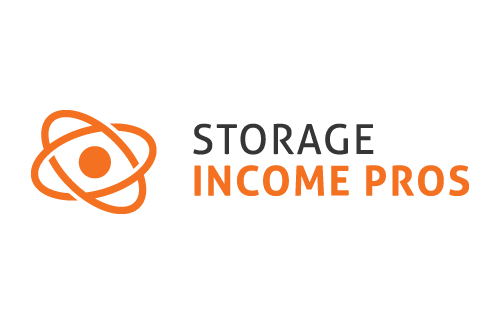 District Manager
Maximize income from any facility that uses SiteLink software. District Manager is a powerful analytical reporting with tools to uncover not only missed income but potential audit threats.
Storage Income Pros is the new company for the District Manager analytics products. Use District Manager to increase site income. Heat maps show inactive units, lost income, discount and concessions and the effect on your overall income.
How District Manager Works With SiteLink
District Manager runs transparently alongside SiteLink securely acquiring data for processing by the software, with reporting and alerting.
District Manager is installed on any secure computer that you'd like to gain access to the information associated with your entire operation, e.g., reports, analytics, business intelligence, visualizations, etc., all in one place, from anywhere in the world with an internet connection.
District Manager's analytics include concession plan analysis, identifying internal cash theft, cost per move-in, lease statistics, unit group statistics, tenants that have been below standard rate for an extended period of time, average stay for units or unit groups or even by payment type, etc – and much more.
Information for any grouping of facilities can be viewed all at once, compiled and presented in a single report or plotted as a single aggregate on one of District Manager's 250+ charts. If you're a large operator, you can access and view the information for 50, 100, 200+ facilities or more with no performance loss.
Drill all the way down into individual tenant ledgers instantly and view any notes associated with the individual transactions when completing an audit.
District Manager constantly monitors your facilities and sends email alerts the moment it detects critical activity.
District Manager displays where opportunity exists to make adjustment to increased income.
Multi facilities can be added to the system during the trial period and this is highly recommended so you can run a full evaluation We provide free training webinars for you and your entire staff during your trial period to teach you how to utilize the software to its full potential.
District Manager was created with the sole purpose of removing the very time-consuming burden of having to manually analyse large amounts of data in effort to maximize an operation's income.
Contact District Manager
Visit The District Manager Website
Share Your Thoughts About District Manager
Ever used District Manager or have a question for someone who has? Please leave a comment or thought below.
Other SiteLink Marketplace Integrations
Check out other SiteLink Marketplace integrations and learn how they can bring more efficiency and control to your self-storage facility.
Contact District Manager
Reach out to District Manager and express your interest in their integration with SiteLink.
Sign Up For Notifications
Register to be notified by a variety of SiteLink and Industry emails and announcements.
Manage Email Preferences