SiteLink Web Edition Overview
Top SiteLink Web Edition Features
Not all software is created equal. We use customer feedback to create a
superior product -- at SiteLink our customers have a voice.
The Power of Mobility
SiteLink myHub is a browser-based application and part of SiteLink Web Edition. Experience mobile flexibility and manage your self-storage operation using any computer, tablet or smartphone with an Internet connection. Access real-time reporting, SiteLink eSign™ Console, site walk-throughs and a powerful dashboard to manage your facility on the go.
Watch myHub On-Demand Webinar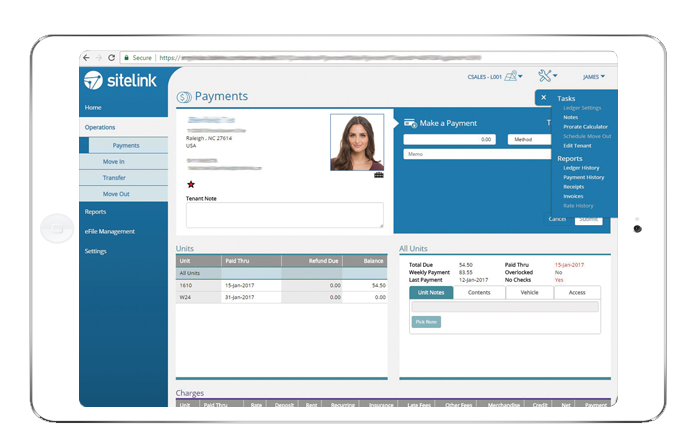 SiteLink Web Edition Customer Testimonials
SiteLink customers love our self-storage management software. For six years straight,
we have been voted ISS Best Management Software by our peers and customers.