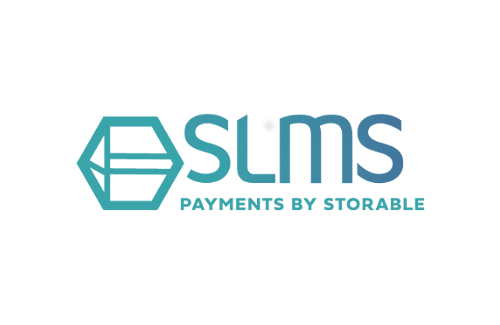 SiteLink Merchant Services
The most widely-used and award-winning self-storage management software, SiteLink, has built a better way to process credit cards. SiteLink Merchant Services is available in the United States, Canada and the United Kingdom.
SiteLink Merchant Services is a payment processing solution consolidated with SiteLink's best-in-class self-storage management software. By going directly to the processor, there's no need for a 3rd party gateway.
SiteLink partnered with First Data in Canada and the United Kingdom to bring payments to those regions. First Data enables over 6 million merchants around the world to accept Credit & Debit cards from their customers and are global specialists in electronic payments. Whether you need to take Chip & PIN, phone payments or payments through your website, we have jointly partnered to provide the right solution for you
SiteLink Merchant Services also process bank drafts (like ACH and EFT) and provide consolidated statements and a single deposit for all credit card brands. SiteLink maintains the highest level of data security, PCI DSS Level 1 & SOC 1 Type II Certification, and can help you ace the required PCI-compliance mandate.
How SiteLink Merchant Services Works With SiteLink
SiteLink's client base of more than 14,000 customers provides pricing power to help save you money. Online tools allow you to manage all payments more efficiently, including batch settlement managed by SiteLink. Plus, we have the ability to continually add new payment management features.
Multi-site simplification
Online customer payments
Quickly accept payments with funding to the bank of your choice
One deposit and consolidated statement (Visa, MasterCard, American Express, Discover)
Pre-run AVS during a move-in
Hands on PCI security experts to help you become PCI-Compliant
7-day/week superior customer service
The SiteLink Merchant Services Team
Let trained payment professionals educate you on statements and interchange fees. They will explain how to qualify for the best interchange fees and suggest ways to reduce costs associated with payments. If you ever require technical assistance, the same helpful SiteLink customer support team is ready to help.
SiteLink Merchant Services offers a complete solution for payment services aimed to meet your business needs. Ask us about SiteLink specific payment enhancements.
Securely process payments, reduce costs and boost productivity.
SiteLink Merchant Services, a dba of Sunstone Merchant Services, LLC is a registered ISO of Wells Fargo Bank, N.A., Concord, CA.
Share Your Thoughts About SiteLink Merchant Services
Ever used SiteLink Merchant Services or have a question for someone who has? Please leave a comment or thought below.
Other SiteLink Marketplace Integrations
Check out other SiteLink Marketplace integrations and learn how they can bring more efficiency and control to your self-storage facility.
Contact SiteLink Merchant Services
Reach out to SiteLink Merchant Services and express your interest in their integration with SiteLink.
Sign Up For Notifications
Register to be notified by a variety of SiteLink and Industry emails and announcements.
Manage Email Preferences